By Content Editor
15 July 2021, 18:07 | 07 August 2021, 14:16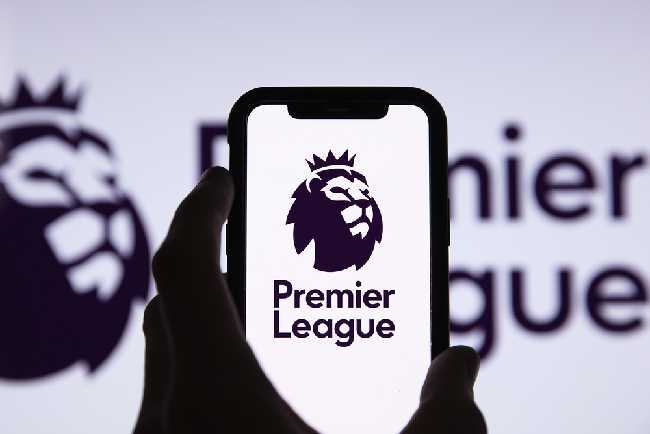 Depositphotos @InkDropCreative
Origins
February 1992. Some of the biggest clubs in England are preparing to announce the formation of a new business venture that will change the face of football forever, breaking up the established Football League for the first time since 1888. A lucrative TV rights deal is up for grabs thanks largely to this new project's successful branding. This was to be the sparkling new Premier League, and though it began with lofty ambitions, few could have imagined just how rich it would soon become. Yet even less would have thought it possible only a couple of years earlier.
English football's reputation had not been good during the 1980s, with hooliganism rife in the game and the top league lagging behind the likes of Spain and Italy in terms of worldwide recognition. This was all punctuated by the tragic Heysel stadium disaster at the European cup final in 1985 - an event that banned English clubs from competing in European competition for the following five years. No doubt about it; these were some of the darkest times in the history of England's favourite sport.


From these ashes, though, the England national team would rise like a phoenix and reach the semi-finals of the 1990 World Cup in Italy. Perhaps it was partly this success on their return to the European continent that convinced UEFA to lift what was still at that time an 'indefinite' ban on English clubs competing in Europe. A year later, future record Premier League title winners Manchester United F.C. won the coveted Cup Winners' Cup.
Reputations were on the mend for sure, but still some felt the Football League itself carried painful reminders of past struggles. It was arguably a tired brand that had barely changed in over 100 years of existence, lagging behind the more exotic allure of continental football. One man who felt he knew this for sure was Greg Dyke, managing director of London Weekend Television (LWT) and one of the early driving forces behind what would become the illustrious Premier League.
Premier League Preparations
In 1990, Dyke met with representatives of the 'big five' clubs (who at the time were Liverpool, Tottenham Hotspur, Everton, Arsenal and Manchester United) at a dinner where the initial idea for the Premier League would be discussed. The premise was simple: that grouping together the larger clubs in the country to feature on weekly national television would prove more lucrative via a direct share of valuable television rights money, which the Premier League would ultimately be able to negotiate for itself rather than having to go through a third party.
To the big clubs that attended those first meetings with attentive ears, it sounded like a no-brainer; a way to rebrand the image of football, boosting their income in the process. More than a year of further preparations would be required, as the new proposed Premier League (not yet named this, of course) would need the backing of the Football Association (FA) to be considered a serious legitimate venture. At that time, the FA did enjoy the closest of relationships with the Football League, making them open to the idea of forming something new to challenge the established status quo.
In June 1991 the FA released their carefully prepared Blueprint for the Future of Football, a detailed report outlining the plan for a new Premier League with the FA retaining authority as the body that would oversee this breakaway project. A Founder Members Statement was then signed on 17th July 1991 to establish basic principles for the newly formed Premier League.
Sharing the Riches - for better or worse
English football had been altered forever, though the Premier League retained a system of promotion and relegation linking it to the Football League. This kept much-needed continuity across the professional game and ensured that fans of smaller clubs could hold on to the dream of one day seeing their team join the league (something the recent European Super League spectacularly failed to grasp in its brief existence).
So while it had been the biggest clubs who formulated the project for their own reasons, others could yet benefit; thus the Premier League would become known as the 'promised land' that offered riches even to small clubs who maybe only spent a single season there. Some would strive too far for a slice of this pie, gambling more than they could afford to get it, but we'll cover this uncomfortable reality check a little further on.
The inaugural season took place in 1992-93. Its 22 original members included the likes of Oldham Athletic Association, Coventry City and Ipswich Town, who fell down the leagues soon afterwards. It would take a few more subtle tweaks for the Premier League to secure its reputation as the world's richest league.
Within a couple of seasons, they had trimmed the number of clubs taking part down to 20, clearing the fixture schedule slightly but also increasing pressure on clubs to survive relegation. With two less places to fight for and increasing amounts of TV money available thanks to the league's booming global popularity, stakes began to get bigger than ever for all involved.
Chasing Dreams
Increasingly, more clubs dreamed of a taste of Premier League football. It attracted foreign billionaire owners and the best players from around the world, who came not only for the money - soon to be the highest offered by any league - but for the fame and glory of winning top trophies.
Yet it wasn't only the clubs at the top end of the league that received this kind of attention. Even in the lower half of the league, clubs held plenty of appeal for foreign owners with big pockets, whether it was just another hobby or a desire to feel loved by local fans. But as more money was poured into clubs, they became tempted to live beyond their means in the quest for success.
Perhaps the most infamous example of this was the rise and downfall of Portsmouth F.C. in the Premier League era. In the space of just three years between 2007-2010 they went from signing top England internationals like Peter Crouch and Jermain Defoe, winning the FA Cup and finishing in the top half of the league, to becoming the first club to enter administration while part of the otherwise excessively rich Premier League.
Their experience became a cautionary tale to all others: be careful what you wish for. From this point on, the Premier League took more care to perform background checks on potential owners in an effort to discourage those who saw clubs only as a temporary hobby, rather than a pillar at the heart of their communities.
Top Four Dominance
As the years went on, some started to worry that the Premier League was on the brink of becoming boring. There was strong evidence to counteract this assertion - as we'll get on to soon - but one of their main arguments during the 2000s was the dominance of four particular clubs at the top end of the Premier League table. These clubs were Manchester United, Arsenal, Liverpool and Chelsea.
Three of them had been part of initial discussions to form the Premier League over a decade earlier and, as one could have predicted, were the main beneficiaries of an increased share of global TV revenue due to their sizeable fan bases around the world. Chelsea were more of an outlier in terms of historical successes, but in their own way became another example of the league's global appeal - ownership by a rich foreign backer.
When Roman Abramovich took over Chelsea in 2004 he brought with him deeper pockets than they'd had previously and began a trend of foreign billionaire ownership in the Premier League that didn't always produce fans' desired results. Some clubs, such as Portsmouth F.C. (the only club to enter administration while part of the Premier League in 2009/10) would feel the sting of mismanagement by foreign owners and turn a proportion of fans off the idea of rich owners using clubs as glorified hobbies to win trophies.
Manchester United meanwhile found a resurgence under Sir Alex Ferguson, who would go on to become known as one of the greatest managers to ever manage in the Premier League or indeed in any league around the world. Almost half of all Premier League titles available since its formation have gone to the red side of Manchester (13 in total), their last coming in 2013 before a relatively barren period since.
There was a sense of inevitability about United beating Liverpool's top division title record of 18, which they did in 2011. Liverpool themselves, despite being regular finishers in the top 4, went on an extraordinary run of 30 years without a league title until finally winning the Premier League in 2020.
The final club belonging to the top 4 at this time, Arsenal, have two records to be proud of during the Premier League era. First, the famous Invincibles squad who went an entire league season unbeaten on route to winning the 2003/04 Premier League. Secondly, Arsene Wenger became the longest serving Premier League manager in a time when owners were notorious for sacking managers (another consequence of the high pressure to win trophies after spending millions on new players); he managed Arsenal between the 1996-97 and 2017/18 seasons, notching up 22 loyal years in total.
Excitement at both ends
At the top end of the Premier League, we've often seen the same clubs vying for the title. But anyone who claimed this made the league boring were only looking at one end of it. Another aspect that has made the Premier League so exciting to keep track of is its relegation battles.
As previously mentioned, this league was set up with the big clubs in mind, yet by retaining a system of promotion and relegation it gave smaller clubs the chance to take a slice of the pie for themselves. This has led to many intense relegation battles that can sometimes see clubs pull off 'great escapes' by snatching late momentum and going on a winning run toward the end of a season to survive.
West Bromwich Albion did such a thing when they survived on the final day in 2004/05, while Portsmouth similarly pulled off a shock escape a year later. Meanwhile, smaller clubs like Blackpool F.C. have provided much entertainment to remember despite short stays in the league. These clubs, as much as the winners, are what has made the Premier League so entertaining to watch from top to bottom through the years.
Achieving Dreams - Leicester City's fairy-tale
Clubs like Leicester City, only promoted two seasons earlier and narrowly surviving relegation in 2014/15, won the Premier League in one of the greatest worldwide sporting shocks of all time, adding their name to the short list of only five other winners (now six others, with Liverpool finally joining the exclusive group in 2020).
While no other club outside the usual suspects have yet come close to a similar achievement, it still reinvigorated enthusiasm for the league and showed again that no one can really predict what awaits in any given season. Who's to say it can't happen again?
The Future
For the Premier League, the immediate future seems secure. There are questions presented by developments in the world of football though. Recently the league's "top six" attempted to form a breakaway European Super League alongside top clubs from Italy and Spain.
Their argument was that football needed to evolve to stay relevant and these bigger clubs wanted a guarantee of higher income that could be gained from playing each other on a regular basis; a situation not unlike the basis for the Premier League's formation 30 years ago. While the idea was shot down by widespread fan disapproval, new proposals could emerge to challenge the Premier League's authority. How it responds could determine English football's next 30 years.