By Content Editor
15 July 2021, 20:07 | 27 July 2021, 16:16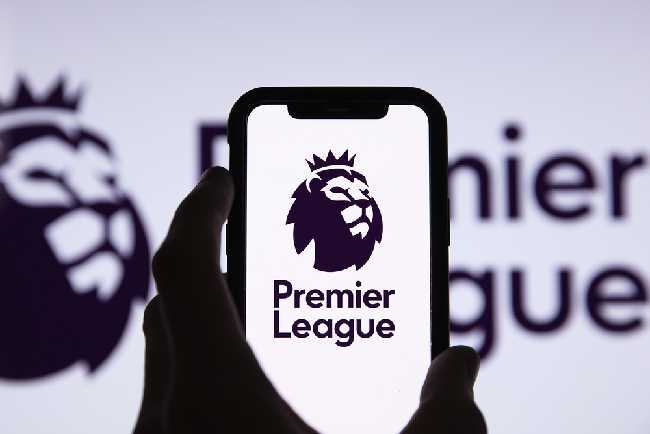 Depositphotos @InkDropCreative
With a pandemic disrupting football for well over a year now, most clubs' hopes for the 2021/22 season will just be to get their stadiums full of cheering fans again. In the Premier League, though, the stakes are as high as ever. This is still the richest league in the world and each matchday is among the most watched sporting events globally no matter who's playing. The 2021/22 season shows potential to have more than a few surprises in store when we look closely at the clubs and players involved. Will the champions retain their title? Who will finish in the top 4? Can promoted clubs survive and what established clubs might have a bad start that leads to downfall? All are questions regularly asked before a ball is kicked in the Premier League's opening match. None of us know the answers, but it is still fun to speculate. So let's do exactly that by taking a look at each club and judging their prospects for the year ahead.
Arsenal
Since the departure of long-serving manager Arsene Wenger, Arsenal have struggled to get a foothold in battles near the top of the league. A club that once started as one of the favourites to challenge for the league title each season, or at least guaranteed a top 4 spot, now find themselves fighting just to remain part of the current so-called 'Big Six'. 8th position in 2020/21 will have worried many fans, but there are small signs that things could turn around for Arsenal this season. A lack of European competition, while disappointing, can often work in a club's favour in terms of league position. Arsenal will be fresher than their main rivals playing mid-week European fixtures for plenty of matchdays this season. Manager Mikel Arteta has also been busy recruiting a new crop of talented young players as he aims to build his own squad for the future; they will be given a fair chance and could freshen up the club as a whole. Expect better things and a strong challenge for the top 4 if things start well. Tentative prediction: 4th.
Aston Villa
A barely believable 7-2 win over 2020 champions Liverpool last season set Aston Villa on their way to a good campaign of consolidation after previously surviving relegation only on the final day. Similar one-off results may be unlikely this year, but if Villa maintain their sense of team spirit another mid-table finish should await them. Captain Jack Grealish is arguably their most talented player, though striker Ollie Watkins (a top recruit from Brentford in 2020) along with solid defenders like Ashley Young and Tyrong Mings show just how much talent this squad has in their ranks. With another season of Premier League experience behind them, these players should ensure Aston Villa maintain their top flight status. Prediction: 12th.
Brentford
As the newest additions to the Premier League landscape, Brentford are a team many neutrals will be keeping one eye on to see if they can overcome the odds and survive this season. While they haven't been in the top league since 1947, they had been knocking on the door in the upper reaches of the Championship table for a few years before finally sealing promotion via the playoffs in May - showing their place here is well earned and deserved. With the hopeful return of almost full capacity in a brand new 17,000+ seater stadium, it's very possible Brentford could spring a few surprises on bigger clubs this year. Prediction: 16th.
Brighton & Hove Albion
A club that has often been expected to struggle yet consistently overperformed in recent seasons, Brighton have shown their town is much more than just a charming seaside resort on the south coast. Graham Potter has been a great head coach for the club despite his relative inexperience at a high level and snatching up Danny Welbeck in 2020 was a smart signing, with the former England striker scoring some crucial goals to help the club survive last season. Still, it's hard not to predict that Brighton may have another tough season awaiting them. Having finished 16th last time out, not far from the relegation places, it doesn't seem like much has improved in the squad to prepare for what looks like being a more challenging year with strong competitive teams coming up from the Championship. Prediction: 20th (relegation).
Burnley
Many neutrals look at Burnley as the shining example for all other smaller clubs seeking to establish themselves in the Premier League without overexerting the bank balance. This will be the club's sixth consecutive season in the top flight, and to a large extent they have manager Sean Dyche to thank for this. He has instilled a strong sense of togetherness in the squad; even when they are struggling you always feel they'll bounce back before too long. Despite finishing 17th last season, it was classed as a pretty poor season by their previously high standards and one might expect the team to bounce back stronger this term. No one likes to visit the Turf Moor stadium, especially when Burnley feel they have a point to prove. Prediction: 13th.
Chelsea
Thomas Tuchel has been a somewhat unexpected hit at Chelsea after taking the reins from club legend Frank Lampard, who last season became the latest in a long line of managers sacked by owner Roman Abramovich in his ruthless hunt for more trophies. This strategy once again paid off though, with Tuchel winning the club's second Champions League title less than six months after taking over. Chelsea remain one of the strongest teams in the league on paper and Tuchel will be aiming for at least a closer race to the league title this year. Even if they just fall short, fans are likely to be entertained along the way, and they'll be dangerous opponents in both European and domestic cup competitions. Prediction: 3rd.
Crystal Palace
Similar to the Sean Dyche effect at Burnley, Crystal Palace seem to have been carried along by the managerial skill of the man in charge over recent seasons. Unfortunately for them, though, Roy Hodgson has now retired and his replacement - Arsenal legend Patrick Vieira - was a rather underwhelming choice. The signs don't look promising for Palace this season. Having said that, there are still some very talented players at the club including Wilfried Zaha and Jordan Ayew up front, with Jack Butland in goal. Much could depend on whether Vieira can continue to get the best out of this team, but following such a talented manager in the role means he's already facing an uphill struggle. Prediction: 19th (relegation).
Everton
Speaking of managers, Everton stole the headlines this summer by naming Rafael Benitez as their new one. This is a man who spent six years at their fiercest rivals, winning them a Champions League and almost the Premier League title. It's fair to say there are some who doubt the appointment. Assurances that Benitez' loyalties now lie with the blue half of Merseyside will only go so far and Everton fans will be demanding immediate results. The talent and experience of this manager means he'll probably get them, and one should expect Everton to be challenging the top six this year. Prediction: 6th.
Leeds United
A club that took to the Premier League with ease in 2020-21 after spending more than 15 years outside of it, Leeds seemed to enjoy their football more than anyone last season. Manager Marcelo Bielsa also has some exceptionally talented footballers at his disposal including Patrick Bamford up front and Kalvin Phillips in midfield. Some think the dreaded 'second season syndrome' (when a former promoted club suffers a dip after their successful first season) may affect Leeds, but there is a crucial difference this year in that we should have close to full stadiums of fans back to cheer their teams on. For Leeds, this could be the push they need to maintain momentum and have another successful season ending in a possible top half finish. Prediction: 10th.
Leicester City
2016 champions Leicester have evolved from being one of the biggest sporting shocks in history to become perennial top 4 challengers in the past couple of seasons. If any Premier League club is a fine example of how to build on success, Leicester are it. While it would be another shock (though nowhere near as huge) were they to win the league title again, it's not out of the question for Leicester's fans to dream of going further in European competition this season, having won the coveted FA Cup for the first time in their history back in May. Perhaps they are even dark horses to win this season's Europa League? Such a run could affect their league position, but if it brings success elsewhere, fans may not mind. Prediction: 8th.
Liverpool
After one of their strangest seasons in recent memory following a spectacular title win in 2019/20, Liverpool go into 2021/22 in a slightly awkward position. On the one hand, the pressure is off as they are no longer trying to defend a long-awaited league title. But there is a certain other kind of pressure at Liverpool; that of fan expectation to rediscover the form they had two years ago and once again show they can seriously challenge at the top end of the league. Even if they don't quite find the spectacular form of recent memory, just an improvement on last season should see Liverpool push Manchester City close in another thrilling title race. They love a great Champions League run too, so don't be surprised to see them in the latter stages of that competition again. Prediction: 2nd.
Manchester City
What more can be said about Manchester City that hasn't already been said? Last season's runaway league winners are once again huge favourites to retain their title, and it would take a spectacular season from another club to stop them. Some are certainly capable of it - perhaps Liverpool and Chelsea this year - but if Man City play at their best it's still hard to see anyone else providing real competition. Kevin De Bruyne, Gabriel Jesus and Phil Foden are only a few of the star names in one of the strongest squads in Premier League history. Prediction: 1st (Champions).
Manchester United
The red half of Manchester once tasted the glories that the blue half now enjoys on a regular basis, but last season's 2nd placed finish was their best since the departure of Sir Alex Ferguson. Can they go one better this time? It could be a tall order with most people expecting improvements from competitors Liverpool, Chelsea and even Arsenal. There is still a feeling among some Man United fans that Ole Gunnar Solksjaer isn't quite the right fit as manager and that last season may have papered over the cracks. Only time will tell. Prediction: 5th.
Newcastle United
A hugely unpopular owner combined with a decently talented squad often capable of more than they show makes any predictions about Newcastle's fortunes notoriously difficult. Dwight Gayle, Callum Wilson, Jonjo Shelvey, Matt Ritchie and Ryan Fraser represent a strong British core at the club. If these players perform to their full potential, Newcastle are more than capable of a top half finish, but one can never feel fully confident in making that call. Prediction: 11th.
Norwich City
Occasionally, a club finds itself getting promoted and relegated, then promoted and relegated again in an unfortunate cycle of joy and despair; the unceremoniously labelled "yo-yo clubs". Over recent years none fit the mould better than Norwich. They were promoted to and relegated from the Premier League as recently as 2019 and 2020 respectively. But after being crowned runaway champions of the 2020-21 Championship, there is a feeling that this season could be different. Top striker Teemu Pukki was unable to save the Canaries from relegation in their last top flight season, but an extra year of experience in English football that included over 25 Championship goals puts him in a great position to steal headlines this term. Expect Norwich to surprise a few people and survive. Prediction: 15th.
Southampton
Like Brighton, the 'Saints' are a south coast club who consistently hover above the relegation zone yet somehow manage to keep their heads above water in this ruthless league. One advantage they do have is a few talented players including Nathan Redmond and Theo Walcott in midfield, with Danny Ings and Che Adams getting the goals up front. They may not set the league alight this season, but Southampton are likely to survive again. Prediction: 14th.
Tottenham Hotspur
The key question facing Spurs as they head into this season is how quickly Nuno Espírito Santo will settle in at a bigger club after his move from Wolves. They also face a play-off round and possible group stage in the new Europa Conference League that could distract from their league form but could equally provide a boost to the club if they go far in that competition. Truthfully, Tottenham would do well to get a stable league position in what may be a season of transition. It's difficult right now to see them presenting a strong challenge to their other 'top six' rivals near the summit. Prediction: 7th.
Watford
Watford's six year stay in the Premier League came to an abrupt end in 2020, only for them to bounce straight back as runners-up in the Championship last season. Their notorious history of sacking managers in quick succession is well documented, but for a while it was a strategy that seemed to work. It's difficult to say how they might do this season, but one might be willing to give them the benefit of the doubt if they can start well and gain momentum. Prediction: 17th.
West Ham United
In many ways West Ham were the surprise package of 2020-21, putting together a strong run that even saw them challenging for a top 4 spot at the business end of the season. To do that again would be a big ask, especially with mid-week Europa League games to contend with, but the Hammers should still have enough for another comfortable top half finish. It seems David Moyes has found his second wind in management and could be here for a few years to come. Prediction: 9th.
Wolverhampton Wanderers
Upon losing their esteemed manager to Tottenham and having suffered a dip in Premier League form last season after playing in Europe just a couple of years ago, it's hard to predict what might await Wolves this season. There is a feeling among some that the club may be on a downward spiral after a few successful years. It's going to be a highly competitive league in which new head coach Bruno Lage has no experience as of yet, and with star player Raul Jimenez still to return to full fitness, Wolves could easily find themselves falling through the trap door to relegation. Prediction: 18th.